Marco Frisoni Painting Workshop

Hello guys! Welcome back to Not Just Mecha 😁
Thank you for considering attending, it is my pleasure to host my first Marco Frisoni Painting Workshop at The Bustard, Salisbury, SP3 4DU. My whole thing as a creator and a hobbyist is enabling people to become a bigger part of this incredible hobby of ours so if I can help with anything in the run up to or after your booking just get in touch either via my discord https://discord.gg/8hwDN6gawB or via email on [email protected]  thanks James.
Course Information
May 18th-19th 2024
Saturday 10am until late
Sunday 10am until 6pm
Venue: The Bustard Tea Rooms, Shrewton, Salisbury, SP3 4DU
Ticket Cost: £275 per person
To confirm your place payment must be made in Full via my website, www.rising-ape.co.uk
if you would prefer to pay via Paypal use [email protected] and add £7 to cover the PayPal fees so a total payment of £237 giving MARCO 24 as a reference.
The briefing for the weekend is as follows
"Colour Theory, Underpainting techniques & Advanced Contrast Paints"
A deep dive into Renaissance underpainting techniques and how to use them in miniature painting with modern tools like Contrast Paints and Inks!
From speed and army painting to high quality display models I'll show you how and why these methods have been used for centuries by classic painters to ease, speed up and of course improve the quality of their masterpieces and how this knowledge can be easily applied to our little canvases.
-This is a "Brush Only" Painting Workshop.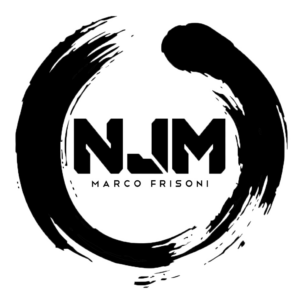 What you need to bring
We want you to have an incredible weekend and will be in touch before the date to confirm exact requirements but for now we are expecting you to bring the basics needed to paint your minis successfully, and comfortably. -This is a "Brush Only" Workshop.
Marco will supply a Bust to paint, I will provide a warm comfortable venue and logistics. Your painting area will be approximately 1.5m2 and there is free parking onsite.
Please bring extension 4 socket extension leads a painting lamp and any painting accessories that you wish to use through the day, paints / palettes etc. Contrast Paints, Inks or similar products are recommended for the workshop, but don't worry if you don't own/can't bring them: we'll have a shared pool during the course and part of the topic is precisely what to use as an alternative!  What to bring with you:
—Mandatory:
-Brushes.
-Wet palette.
-A small selection of your favourite acrylic paints and colours: we want basic, saturated hues that we can easily mix for the foundational work.
—Recommended:
-Pen and paper for notes!
—Optional
-Specific strange colours/paints/handles/mediums/tools/accessories/snacks/talismans… Everything you need to be comfortable and functional!
– Your models for suggestions/review/tips/well deserved bragging!
You can use the Facebook page as reference for news and updates and we'll have a dedicated Discord channel to break the ice before the event, stay in touch and organise all the little details.
Check the email (Spam folder too, just in case) you used to buy the ticket to find the link!
YOUTUBE: https://www.youtube.com/MarcoFrisoniNJM/videos
https://www.youtube.com/@risingape
PATREON: https://www.patreon.com/notjustmecha
https://www.patreon.com/risingapeminis
Facebook: https://www.facebook.com/notjustmecha
https://www.facebook.com/risingapeminis
Instagram: https://www.instagram.com/njm_marcofrisoni
https://wwwinstagram.com/risingapeminis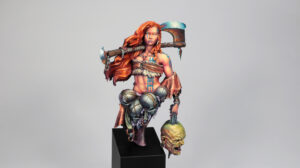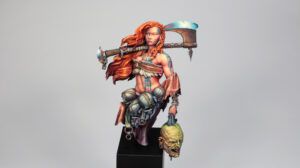 Need to know before you attend Marco Frisoni Painting Workshop
I will make a WhatsApp group for the class MAKE SURE I HAVE YOUR MOBILE NUMBER IF YOU WANT TO BE A PART OF THIS.
This venue is remote but only 5 minutes from the World Heritage Site of Stonehenge so a car is recommended, if you don't have a car, then transfers are available from the Airport/ Train stations at additional cost a Taxi from the station to our venue is around £30 so do let me know as we can offer it much cheaper than that. Closer to the time I will get a WhatsApp group set up so you can make any joint arrangements/ get involved in the hype 😊
Accommodation
Onsite at The Bustard
From £50/night (just 2 rooms)
Camping options also available
Search Amesbury on booking.com
Accommodation starting from £75
Nearest Train Stations
Salisbury/ Grateley London- Exeter Line
Warminster Cardiff- Southampton Line
Collection available just contact

[email protected]
FOOD
Typically we arrange a takeaway (at participants expense) on evening one but by all means make your own plans.
The Bustard (Class venue)
Serves food 12-5 Sat and Sunday but breakfasts available if desired.
Amesbury
Supermarkets/ café's Pubs/ restaurants
Larkhill
Shrewton
Local Art/ Hobby Stores